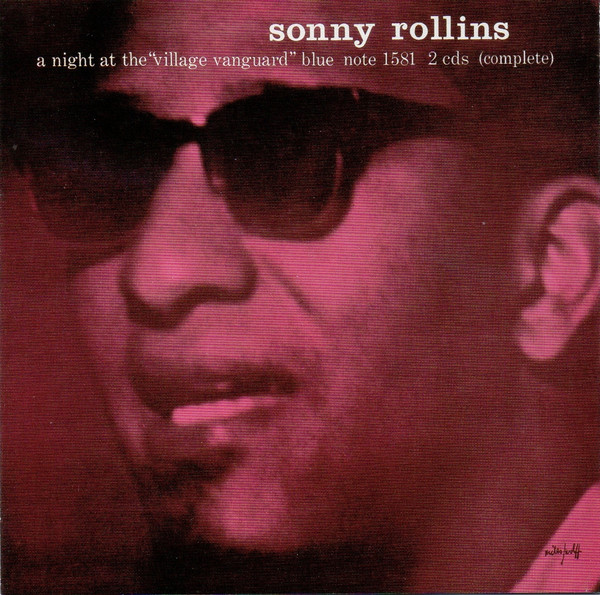 A Night At The Village Vanguard 2CD
Sonny Rollins
€ 12,00
2.

I've Got You Under My Skin

3.

A Night In Tunisia (Evening Take)

4.

Softly As In A Morning Sunrise (Alternate Take)

10.

What Is This Thing Called Love

11.

Softly As In A Morning Sunrise

17.

All The Things You Are

18.

Get Happy (Short Version)
Recorded on November 3, 1957 at the Village Vanguard, New York City.
All transfers from analog to digital were made at 24-bit resolution.
Liner photographs from the actual session.
Disc 1, tracks 1 & 7 and Disc 2, tracks 2, 3, 4 & 7 originally issued on Blue Note BLP 1581. All others originally issued on BN LA475.
This 2CD was released in 1999 in Europe and is in very good condition.
Condition: VG+ (CD) / VG+ (Cover)
Ships within 1 day