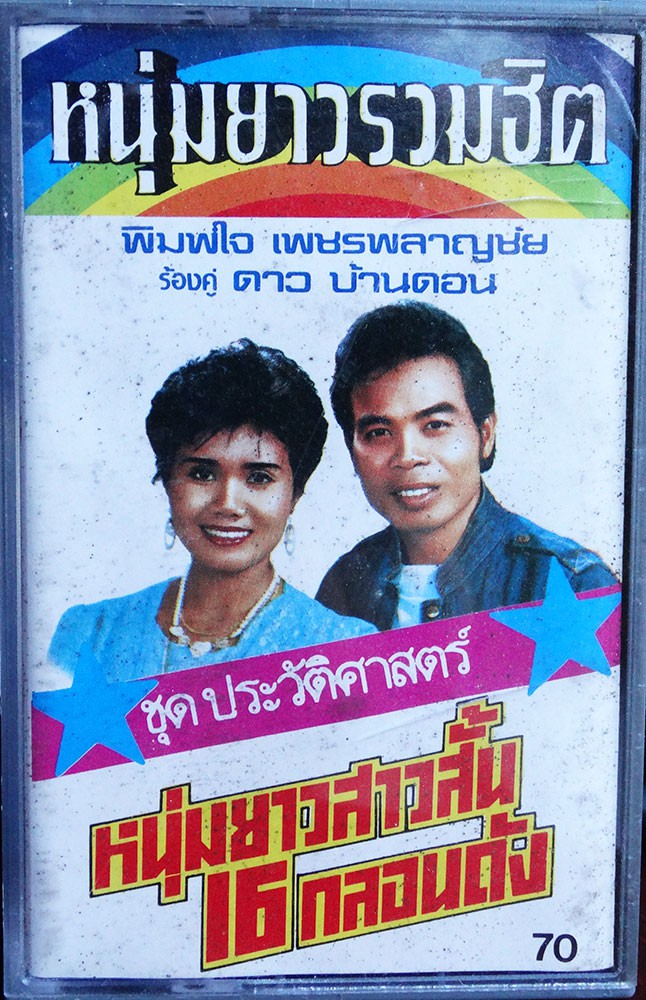 หนุ่มยาวสาวสั้น ชุด Cassette Vol.2
Dao Bandon & Pimjai Pedparanjai - พิมพ์ใจ เพชรพลาญชัย & ดาว บ้านดอน
€ 18,00
Cassette version of full album of one of the most revered voices in Thailand, Dao Bandon, together with female singer Pimjai Pedparanjai.
Musically the album is a mix of molam, the folkmusic of Isan or Northeast Thailand, and lukthung, a folkmusic genre that literally means 'children of the countryside', all mixed with '80's synthesizers and drummachines.
This is the second of the total series of four albums that Dao Bandon recorded with Pimjai Pedparanjai under the title "หนุ่มยาวสาวสั้น" (Tall Man Short Girl).
Condition: VG+ (Cassette) / VG (Cover)
Ships within 1 day