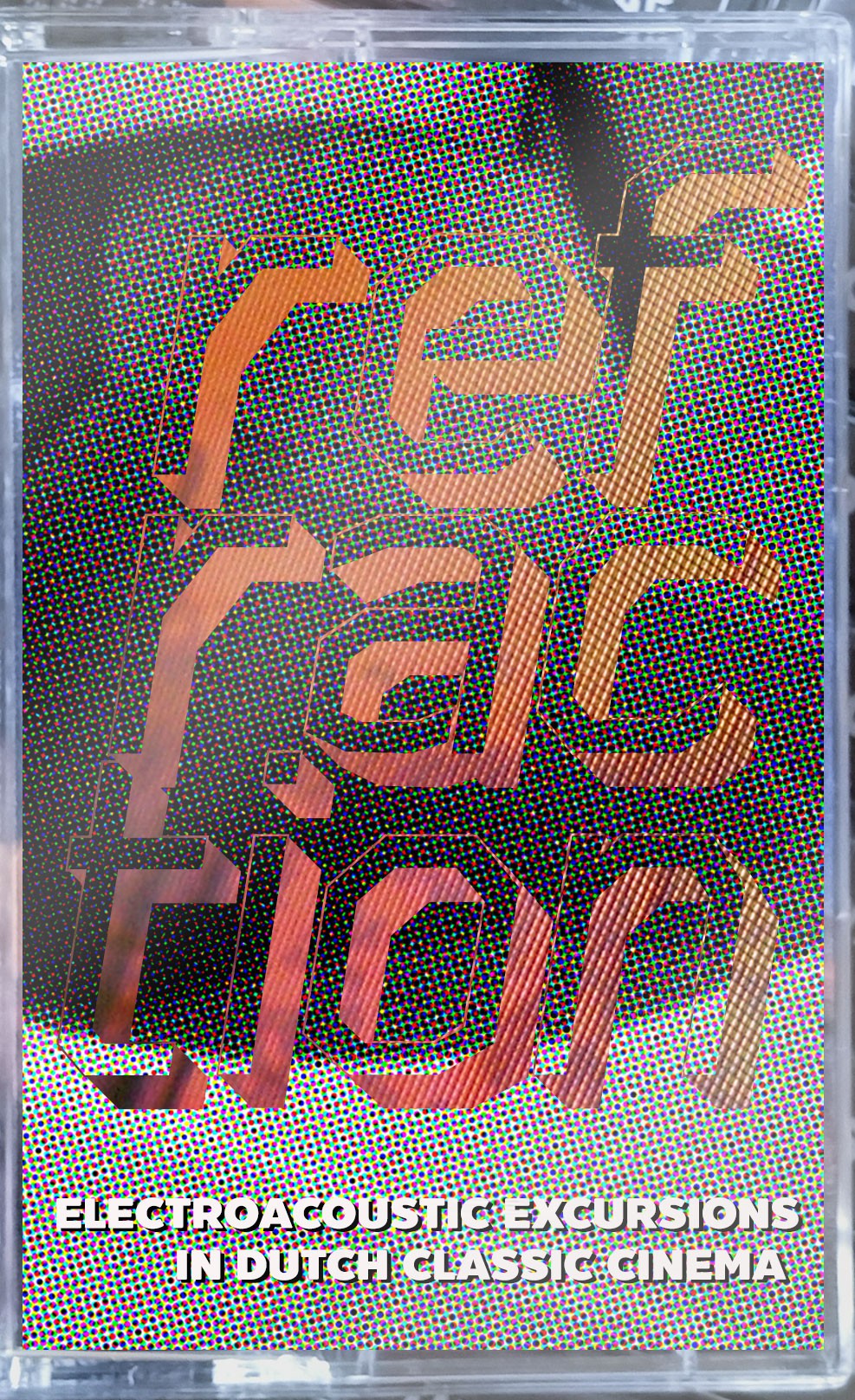 Refraction
The Magic Number
SOLD OUT

►►► Still available for download via Bandcamp! ◄◄◄
Can silent cinema from the past be given a new narrative with the presence of contemporary sound and music?
Experimental sound collective The Magic Number explores this idea by creating live soundtracks for silent movies. Their processs can be described as comprovisation: working with a predefined electro-acoustic framework while also having a certain extent of freedom to play and adjust sounds and effects live.
Their combination of analog and digital sources, field recordings and synths, samples and sound design, accumulate in a highly idiosyncratic experience of dystopian tone and rhythm.
Their sound excursions have already led to new perspectives of Dutch movies Philips Radio (1931) by Joris Ivens and Paris a l'Aube (1957) by Johan van der Keuken during the movie event La Sortie (inspired by the first commercial movie ever, by Louis Lumière) in Eindhoven in 2017.
New endeavors resulted in soundtracks for Bert Haanstra's Panta Rei (1952) and Stan Brakhage's The Wonder Ring (1955), of which the last one could be considered controversial, since Brakhage intentionally rejected the use of sound track for the original work. However, as the collective deeply rooted within the culture of samplism, they allow you to question the conception of cinema through sonic recontextualization of the original moving image.
Most of the recordings on this soundtrack debutalbum of The Magic Number were performed live on 6 October 2017 at Lab-1 in Eindhoven, The Netherlands. The recordings of Panta Rhei and The Wonder Ring were made on 23 October 2018 in Amsterdam and are also unedited live takes.
The Magic Number's first release is called Refraction: Electroacoustic Excursions in Dutch Classic Cinema, and is the fifth release on Animist Records.
"A fascinating combination of silent films and new sound" - (Eindhovens Dagblad, NL)
More info about the project is on The Magic Number's website.
Released on February 9, 2019
Robin Koek: modular synthesizers, space echo, DSP, mastering
Olivier Schreuder: modular synthesizers, turntables, cassette-player, DSP
Jeroen van Aalst: turntables