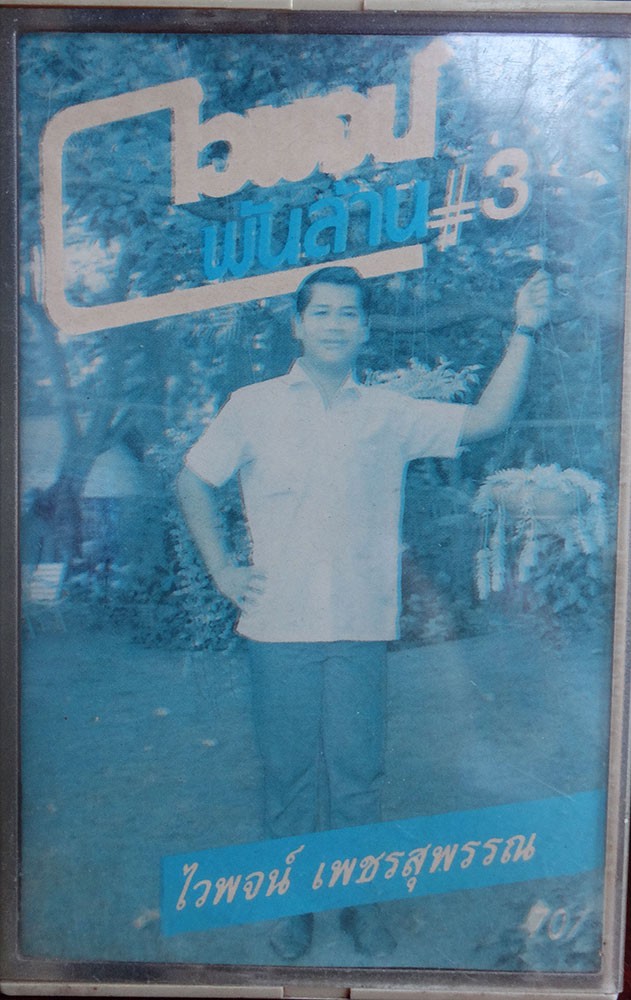 Sung Bang Fai
Waipod Petsuphan
€ 35,00
Fantastic album of one of the most profilic artists of Thailand, Waipod Petsuphan, who died on 12th January 2022.
The cassette contains a few of his famous tracks, like the classic Isan folk composition Sung Bang Fai, which is associated with the annual Rocket Festival in Northeast Thailand.
The cassette comes with a beautiful booklet with detailed text in Thai & interesting historic photos of Waipod.
Condition: VG+ (Cassette) / VG (Cover)
Ships within 1 day