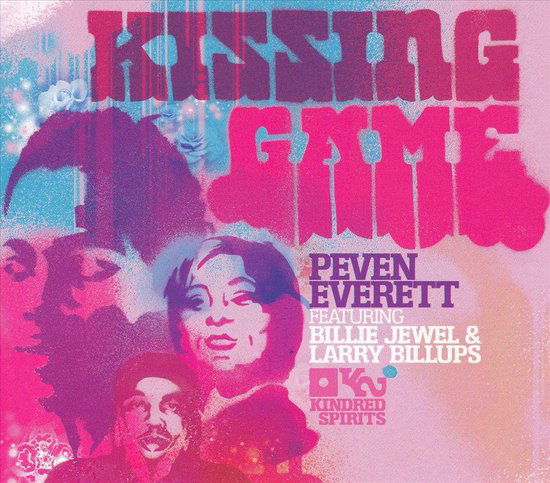 Kissing Game CD
Peven Everett Featuring Billie Jewell & Larry Billups
€ 10,00

Peven Everett, a Chicago born and raised music prodigy is most known for his collabs with Roy Davis Jr. (Gabrielle) and his Studio Confessions album on ABB/Genuine. He's a very gifted multi-instrumentalists as well as singer, with a big love for soulful music.
Kissing Game is based on his love for soulful house music, in true Chicago style (remember his releases for Large & Prescription with Roy Davis). Though playing many instruments himself he brings in the vocal talents of Billie Jewel and Larry Billups on percussion to spice things up.
Even if the main element is house music, it is a musical trip, really. From the downtempo jazz of The Lillie Walk to the rap influenced High Life via the uptempo Kissing Game & Puerto Rico to the more minimal old Chi house influenced Parrell its all there to make it a perfect suitable release for Kindred Spirits.
Original CD from 2003 is in new condition.
Condition: Mint (CD) / Mint (Cover)
Ships within 1 day