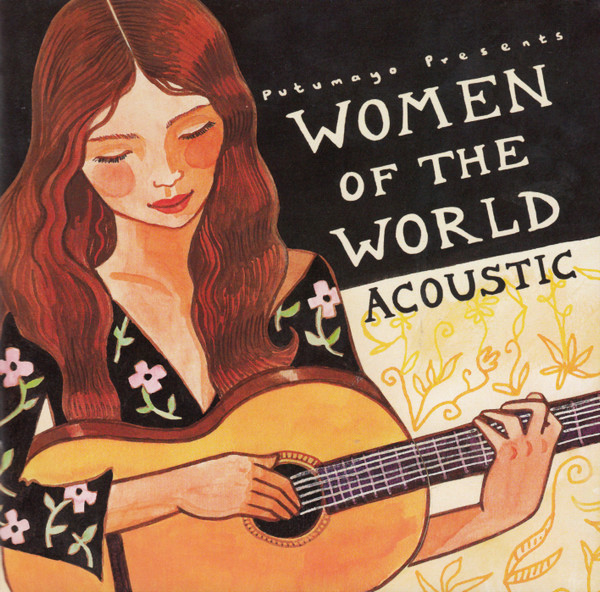 Women Of The World (Acoustic) CD
VA
€ 12,00
1.

Sandrine Kiberlain - M'envoyer Des Fleurs

2.

Marta Topferova - Grano De Arena

3.

Emiliana Torrini - Sunnyroad

4.

Luca Mundaca - Não Se Apavore

7.

Tamara Obrovac - Tuca' La Louna

8.

Anastasia Moutsatsou - Ola Ta Aiskola

9.

Marta Gomez - Paula Ausente

11.

The Wailin' Jennys - One Voice
Each March women all over the world celebrate International Women's Day. A national holiday in many countries, this day celebrates everyday women as makers of history. Though often divided by national boundaries and by ethnic, linguistic, cultural, economic and political differences, this day allows women everywhere to look back on a tradition of struggle for equality, justice, peace and development. Women of the World: Acoustic celebrates this tradition with an exploration of acoustic music by some of the world's leading female artists.
Some of the women featured on Women of the World: Acoustic include the following. Sandrine Kiberlain is known first and foremost as an actress, having appeared in over 20 French films. "M'envoyer des Fleurs" is from her first and only album. The Canadian trio The Wailin' Jennys harmonizes together beautifully on "One Voice," a song from the group's debut album 40 Days.
The half-Icelandic, half-Italian Emiliana Torinni is perhaps most recognizable as the voice behind the enchanting "Gollum's Song" from Lord of the Rings: The Two Towers. She has also toured with Thievery Corporation. "Sunnyroad" is taken from her second.
Marta Topferova was born in the Czech Republic, but found her voice in the folk traditions of Latin America after discovering the Chilean protest group Inti-Illimani. Colombia native Marta Gomez contributes the haunting "Paula Ausente," a song based on the book "Paula" by noted Chilean author Isabelle Allende.
Original Putupayo CD is almost perfect condition
Condition: NM (CD) / NM (Cover)
Ships within 1 day