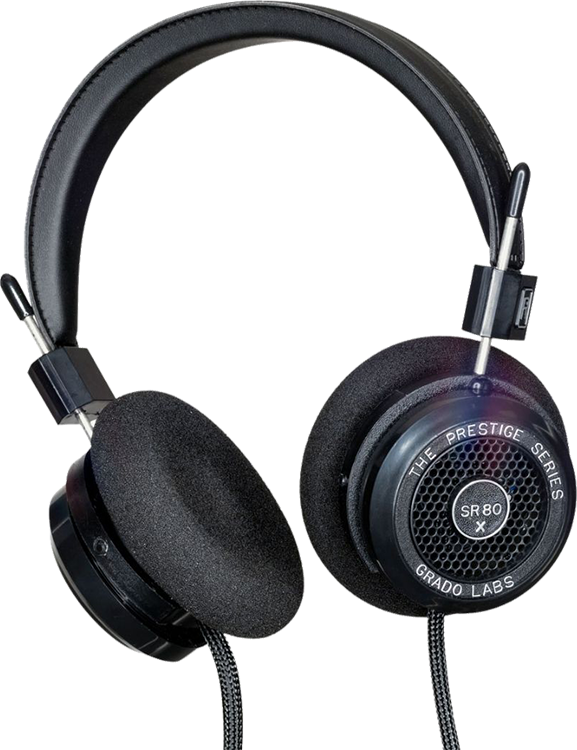 Prestige SR- 80X Headphone
Grado
€ 149,00
What Hi-Fi? Awards 2022 winner. Frontrunners in the budget wired headphones field.
"Grado hasn't torn up its own rulebook and revolutionised its legendary headphones, because it hasn't needed to. But the tweaks made to the SR80x have certainly added value in the right direction. At this money, the SR80 model remains the finest in the market, and such is their dominance in this niche that we wouldn't be surprised if this were true for as long as wired headphones have their place in this world." - What Hifi
The first SR-80x pair was built in 1991 and we wouldn't be here today without it.  With its soundstage, world renowned mid-range, and speed, the SR80x is worthy of being the longest running Grado headphone.
Included Accessories: Headphones, Warranty, Grado story-sheet, 6.5mm Golden Adapter
Transducer Type: Dynamic
Operating Principle: Open Air
Frequency Response: 20 - 20,000 hz
SPL 1mW: 99.8 dB
Nominal Impedance: 38 ohms
Driver Matched dB: .1 dB
Ships within 3 days