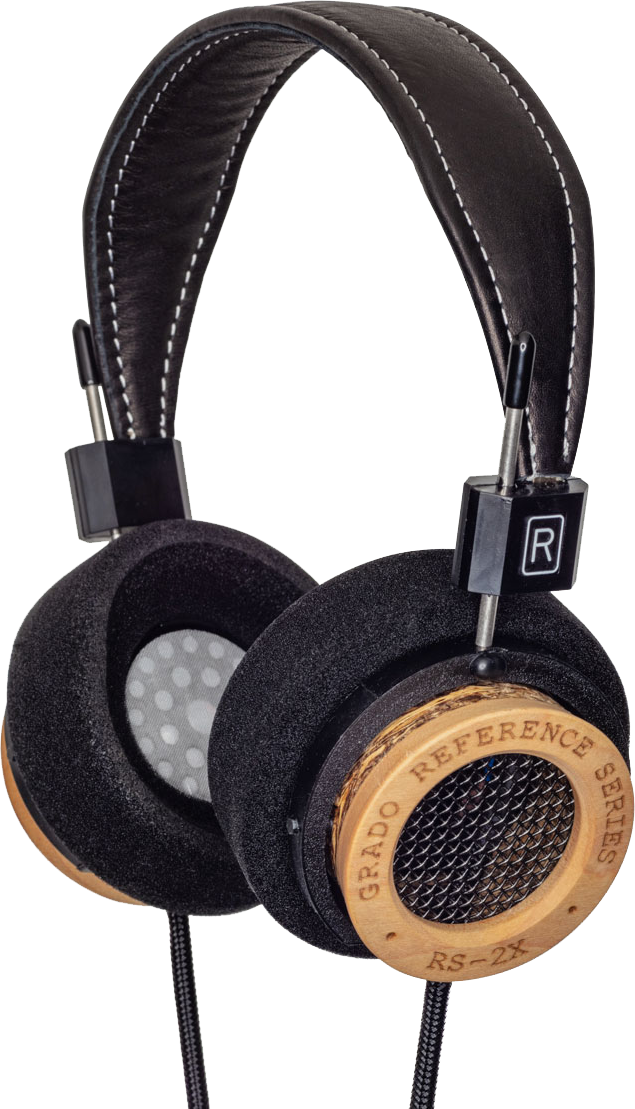 RS2x Reference Headphone
Grado
€ 629,00
The RS2x is contains an unusual two types wood: maple and hemp wood. The housing's sleeve and ring are made from maple, while a hemp core keeps everything together.
The driver and housing react to sound vibrations and virtually eliminate transient distortions. With harmonic colors and a world renowned mid-range, the RS2x immediately draws you in.
The 4th gen X Drivers are specifically tuned for the RS2x wood housing. These 44mm drivers improve efficiency, reduces distortion, and preserves the harmonic integrity of your music.
Along with the speakers, the cables and headband have been redesigned for the RS2x. The 1.8-metre cable consists of no less than 8 conductor wires underneath to ensure a faithful transmission of audio signals and is terminated in a rugged 3.5mm single-ended jack for connection to a wide range of portable devices, plus an included 6.3mm adapter for home hifi use and pairing with a dedicated headphone amplifier. 
Like all Grado headphones, the RS2x is both a low-impedance (38 ohms) and high-sensitivity (99.8 dB) design, making it easy to extract a good performance and easily reach loud volumes from low-powered sources including phones, laptops and portable devices. 
Transducer Type: Dynamic
Operating Principle: Open Air
Frequency Response: 14 - 28,000 hz
SPL 1mW: 99.8 dB
Nominal Impedance: 38 ohms
Driver Matched dB: .05 dB
Ships within 3 days