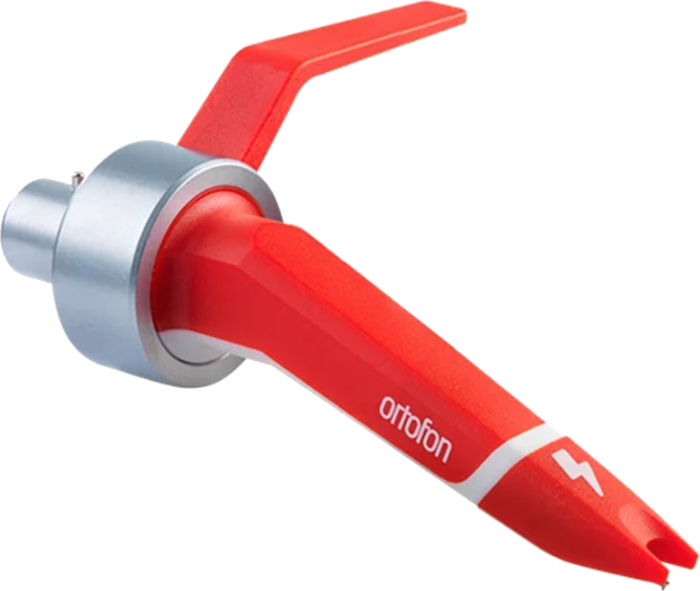 CONCORDE MK II DIGITAL Elements (cartidges)
Ortofon
Concorde DIGITAL is designed to extend the life of timecode vinyl and minimize errors in decoding
At the same time DIGITAL provides optimal output voltage and sound quality for use with conventional vinyl.
This optimized 10 mV output voltage maximizes the signal-to-noise ratio of the audio being fed to the software, which results in better interpretation of the timecode signal.
Furthermore, a decrease in the reproduction of frequencies where vinyl wear & crackle occur helps to minimize errors in the interpretation of the timecode signal and helps timecoded vinyl records last longer.
You can choose for a single or twin set in the menu above. The twin set contains two complete elements.
If you are in doubt which cartridge is best for you, don't hesitate to contact us. We are happy to give you personal advise depending on your setup and wishes.
Output voltage at 1000Hz, 5cm/sec. - 10 mV
Channel balance at 1kHz - 1 dB
Channel separation at 1kHz - 22 dB
Channel separation at 15 kHz - 15 dB
Tracking ability at 315 Hz at recommended tracking force - 100 μm
Compliance, dynamic lateral - 14 μm/m N
Stylus type - Spherical R 18 μm
Tracking force range - 3 - 5 g
Tracking force recommended - 4 g
Internal impedance, DC resistance - 1200 Ohm
Internal inductance - 850 mH
Recommended load resistance - 47 kOhm
Recommended load capacitance - 200-400 pF
Cartridge weight - 18,5 g
Replacement stylus unit - DIGITAL
Ships within 3 days