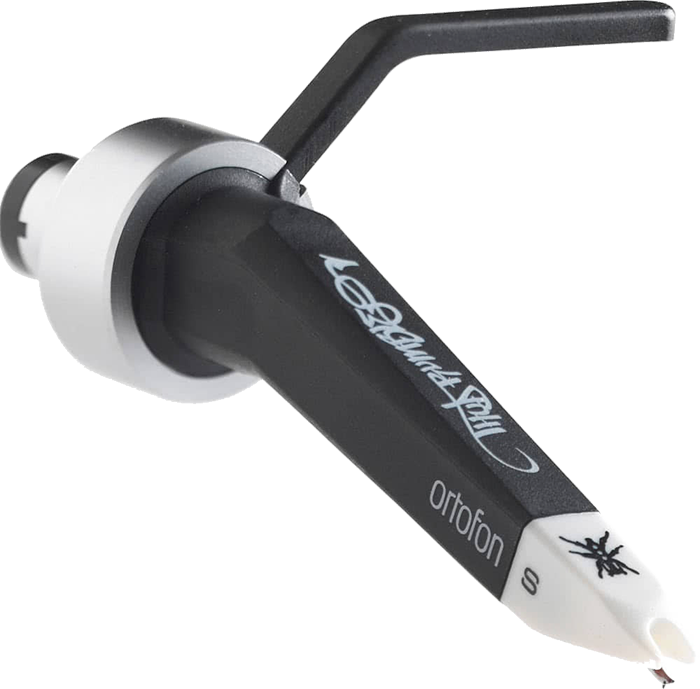 CONCORDE Q-BERT Element (cartridge)
Ortofon
The Concorde Q.Bert element was co-designed by DJ Q.Bert for scratching and back-cueing.
• High tracking ability, unsurpassed handling
• Ultra high output
• Low wear characteristics that literally put it in a class of its own
Turntablists and mix DJs alike will appreciate the strong output of this cartridge, coupled with unrivaled tracking ability and sonic characteristics. The Q.Bert features a more subdued high end, which helps to minimize surface noise from worn vinyl, and an accentuated mid-range to help bring scratching to the front of the sound stage.
The Q.Bert has a supreme ability to trace the grooves of your records and it is tailored specifically for scratch. Due to its enomous output, it is perfect for scratch of all music with deep bass frequences.
You can choose for a single set or a set with replacement needle in the menu above.
If you are in doubt which cartridge is best for you, don't hesitate to contact us. We are happy to give you personal advise depending on your setup and wishes.
Output voltage at 1000 Hz, 5cm/sec.: 11 mV
Channel balance at 1 kHz: 1,5 dB
Channel separation at 1 kHz: 22 dB
Channel separation at 15 kHz: -
Frequency range: 20-20.000 Hz
Frequency response: 20-18.000 Hz -3 dB
FIM distortion at recommended tracking force, DIN 45.542: < 1%
Tracking ability at 315Hz at recommended tracking force: 90 µm
Compliance, dynamic, lateral: 12 µm/mN
Stylus type: Spherical
Stylus tip radius: R 18 µm
Equivalent stylus tip mass: 0,6 mg
Tracking force range: 2,0-4,0 g (20-40 mN)
Tracking force, recommended: 3,0 g (30 mN)
Tracking angle: 20°
Internal impedance, DC resistance: 1680 Ohm
Internal inductance: 920 mH
Recommended load resistance: 47 kOhm
Recommended load capacitance: 200-400 pF
Cartridge colour, body/stylus: Black/White
Replacement stylus unit: Q.Bert
Ships within 3 days