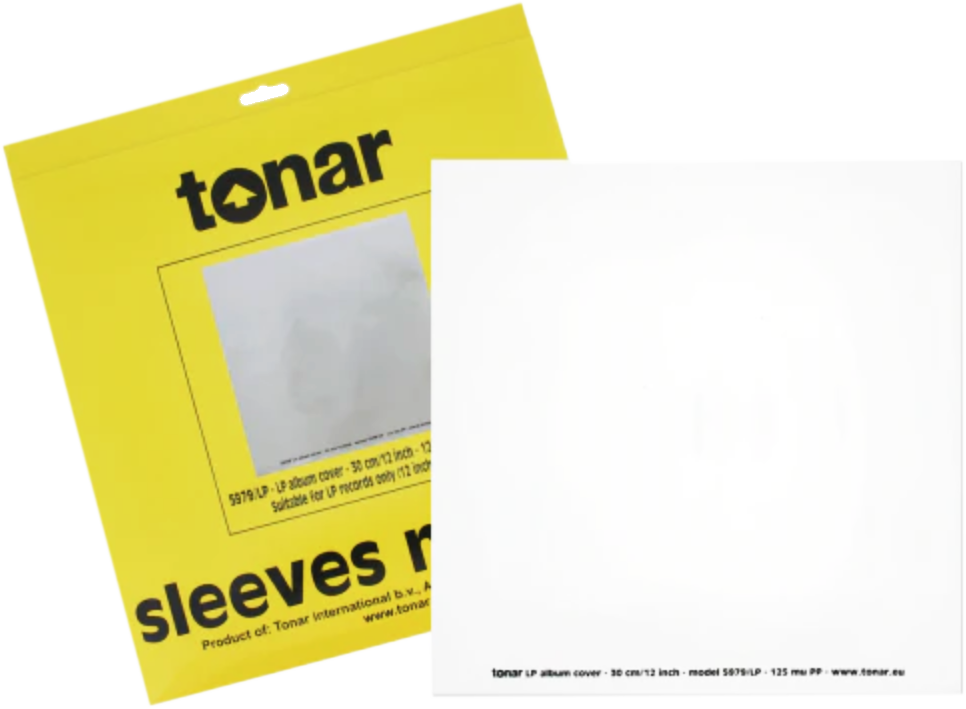 Outer Record Sleeves (12"/10"/7") - 25 pieces
Tonar
Tonar 12 inch heavy duty outer sleeves to protect your valuable vinyl records.
The 12" & 10" packages contain 25 sleeves per package. The 7" package contains 50 sleeves. Choose which package(s) you prefer above here.
The Tonar heavy duty outer sleeves are made from Crystal Clear 125 micron thick PP plastic.
Most records – old and new – are supplied in a paper sleeve, which offers little protection. Paper particles will settle in the groove and pulling the record from its sleeve will contribute to static build up. After cleaning your records, it's better to store them safely in good quality anti-static dust free record inner sleeves and sturdy outer sleeves. Tonar offers a full range of highly protective inner and outer sleeves for all formats, to protect your precious records and albums from dust, dirt and airborne contamination.
25 sleeves per package
125 mu PP
High quality heavy duty anti-static sleeves
Ships within 3 days