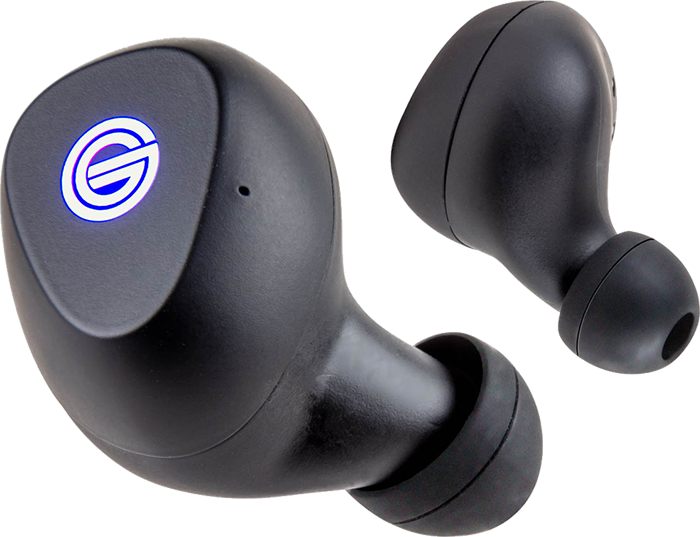 Wireless Series GT-220 In-Ear Blue-Tooth Headphone
Grado
€ 269,00
"The way the GT220 articulate every breathe of the vocalists, every pause and sweep of the string section, is nothing short of breathtaking" (Forbes)
Grado's reputation for designing and building incredibly high-performance headphones is second to none. And with GT220, Grado brings its decades of expertise to a true-wireless in-ear monitor. Experience the legendary Grado signature sound with GT220 - a new benchmark in true-wireless audio.
FEATURE
Small. Perfectly formed. - Crafted from high-density acoustically optimised polycarbonate and fitted with 8mm polyethylene terephthalate full-range drivers, the GT220 are Grado's legendary engineering know-how in miniature. A choice of silicon eartips and an innovative 'twist to lock' movement delivers the perfect fit - and peerless Grado sonic performance.
Control at your fingertips. - The touch-sensitive 'Grado' icon allows you to play and pause music, skip music backwards and forwards, answer and end calls, and increase or decrease volume. You can also summon Siri or Google voice assistants - and thanks to the pair of integrated mics, your instructions are heard just as clearly as your phonecalls.
The power to entertain. - GT220 means never having to suffer the silence. With more than six hour's-worth of power in the earbuds alone, plus another five complete charges in the wireless QI charging case, GT220 will last for more than 36 hours between charges - which is more than enough to get you where you're going, and in style. And even if the worst happens, GT220 can be fully charged, from empty, in under two hours.
High-resolution sound, released. - Using aptX Bluetooth 5.0 to connect wirelessly to your smartphone or music player means GT220 can deliver top-quality high-resolution audio from your favourite streaming service. And with AAC and SBC codecs covered too, players of all types can wirelessly connect - with class-leading stability and range.
Bluetooth: 5.0
Battery Life: 36 hours
Headphone Battery: 6 hours; 50mAH
Case Battery: 5 full charges; 500mAH
Charging: USB-C, Wireless; 2 Hours
Codec: aptX, AAC, SBC
Frequency Response: 20Hz~20KHz
Nominal Impedance: 32ohms
Ships within 3 days