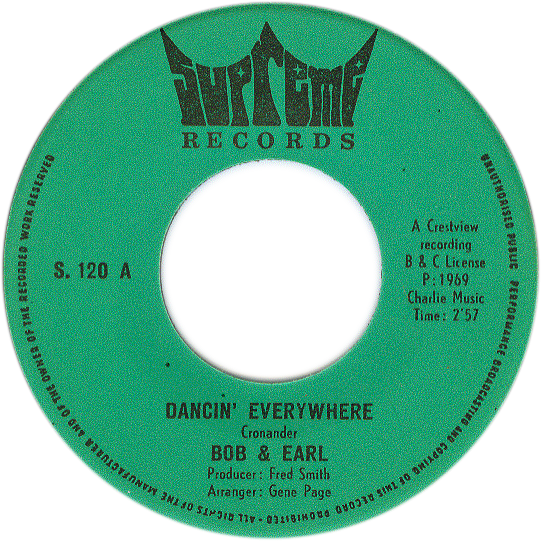 Dancin' Everywhere 7"
Bob & Earl
€ 9,90

Classic soul-funk 45 from American singing duo, best known for recording the original version of "Harlem Shuffle" in 1963.
The original line-up consisted of Robert Byrd (1932) and Earl Nelson (1928). They both had been members of The Hollywood Flames, a Los Angeles doo-wop group whose major hit was "Buzz-Buzz-Buzz" in 1958. In 1960, Byrd and Nelson worked together as 'Bob & Earl' but, unfortunately, these releases had relatively scarce success, leading Byrd to restart his solo career.
This rare Belgian pressing from 1969 is in very good condition
Condition: VG+ (vinyl) / Generic (Cover)
Ships within 1 day