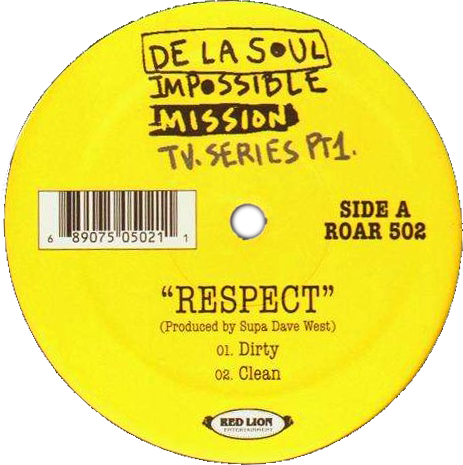 Respect / You Got It 12"
De La Soul
SOLD OUT

Two highlights from De La Soul's "The Impossible: Mission TV Series – Pt. 1" album from 2006, which is an album with unreleased material. It contains tracks recorded over a period of many years (dating as far back as De La Soul Is Dead), and was made available through the group's imprint AOI Records.
Both sides are build around classic soulsamples, with the B-Side being the most dancefloor- and breakdance-friendly track.
Original US press is in almost new condition
Condition: NM (Vinyl) / Generic (Cover)
Ships within 1 day