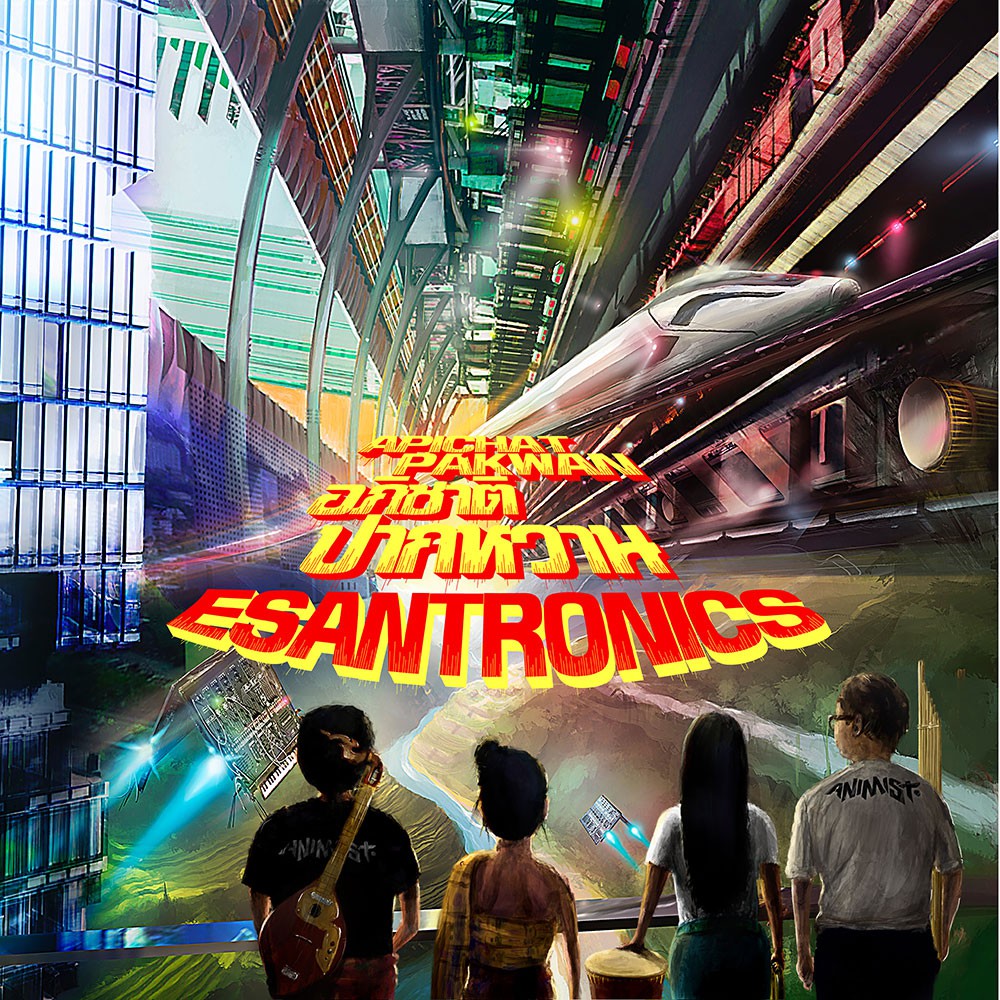 Esantronics 2LP
Apichat Pakwan
€ 25,00
1.

An introduction to Apichat Pakwan

13.

Lam Plern Khok Kha Khao

16.

We Are Ready (Hidden Endless Loop)
The first full length album of Thai-Dutch collectove Apichat Pakwan defines their unique take on Thai, Lao & electronic music with a compelling selection of classic molam repertory and their own new compositions, that are equally at home on the dancefloor as on headphones while travelling.
"One of those East-meets-West experiments that works very well. The Western dub and hiphop do not dominate the Isan music; everything is fused to create something new and refreshing." – Bangkok Post (Thailand)
"Apichat Pakwan creates a seamless blend of electronics and molam music and to their credit the electronic elements don't steal the show. A fascinating debut. Highly recommended. ★★★★" - Songlines Magazine #154 (UK)
"Esantronics is our Best Asian Album of 2019" – World Music Central
The CD version, which you can find here, contains three more tracks than the vinyl version.
Released on October 30, 2019
Voice: Wimonmat 'Wiw' Kangjantha, Anusara 'Bee' Deechaichana
Kaen: Pumisakseri 'Kwang' Sasida, Pongsapon 'On' Upani
Phin: Pumisakseri 'Kwang' Sasida, Arthit 'Noom' Krajangsree
Sor Isan: Chanawat 'Smurf' Jonhjoho
Percussion: Angkanang 'Num' Pimwankum
Electronics, kaen, percussion, drum programming: Olivier Schreuder
Composition: Olivier Schreuder & Anusara 'Bee' Deechaichana
Mixing: Robin Koek, George Konstantoulakis and Olivier Schreuder
Mastering: Wouter Brandenburg

Condition: Mint (vinyl) / Mint (sleeve)
Ships within 1 day