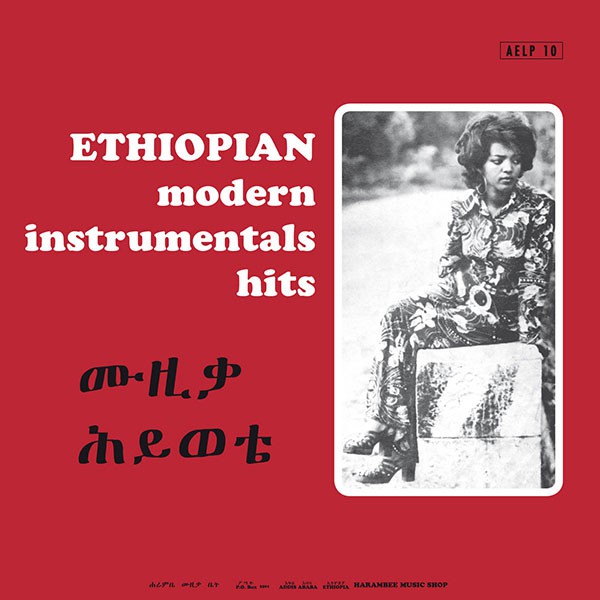 ETHIOPIAN MODERN INSTRUMENTAL HITS (ETHIOPQUES)
Various
SOLD OUT
1.

Mulatu Astatqé - Kasalèfkut Hulu

2.

Mulatu Astatqé - Yègellé Tezeta

3.

Mulatu Astatqé - Yèkèrmo Sèw

4.

Mulatu Astatqé - Munayé

5.

Mulatu Astatqé - Mètché Dershé

6.

Tèsfa-Maryam Kidané - Yètèsfa Tezata

7.

Mulatu Astatqé - Tezeta

8.

Bahta Gèbrè-Heywèt - Ewnèt Yèt Lagegnesh

9.

Bahta Gèbrè-Heywèt - Bèmgnot Alnorem

10.

Tèsfa-Maryam Kidané - Heywèté
Perhaps most well-known compilation of instrumental Ethopian tracks, originally released in Ethiopia in 1972.
"Ethiopians' deep-seated ethiocentrism, the legacy of a thousand years of history, has contributed in no small way to their music's strong national identity, particularly impervious to any African influences. Latin influences, so pervasive in the great musical centers of West Africa and the Congo, have been similarly rebuffed, despite the brilliant attempts of a musician like Mulatu Astatke. He was the first and for a long time the only Ethiopian to have studied music abroad (England and USA). In the late '60s, he brought back 'ethio-jazz', as well as a passion for Latin rhythms that was not readily shared by the Ethiopian audience. As early as 1966, he released a single and two LPs in the US entitled Afro-Latin Soul (and a third LP, Mulatu of Ethiopia in 1972), with his Ethiopian Quintet composed of American and Latin-American musicians (Worthy Records). That was three years before Fela's first American tour and six years prior to Manu Dibango's key breakthrough with the release of Soul Makossa in the Western 'pre-World music' market. All this goes to show how much the history of the African continent's musical modernity should be reconsidered in light of the Ethiopian adventure, even though this lone spark bore little relation, musically or ideologically to the musical revolutions initiated most notably by Ghanian highlife, South African jazz, Congolese rumba or, much later on, by Fela."
This is the repress from 2023 in mint sealed condition.
Condition: Mint (Vinyl) / Mint (Cover)
Ships within 1 day