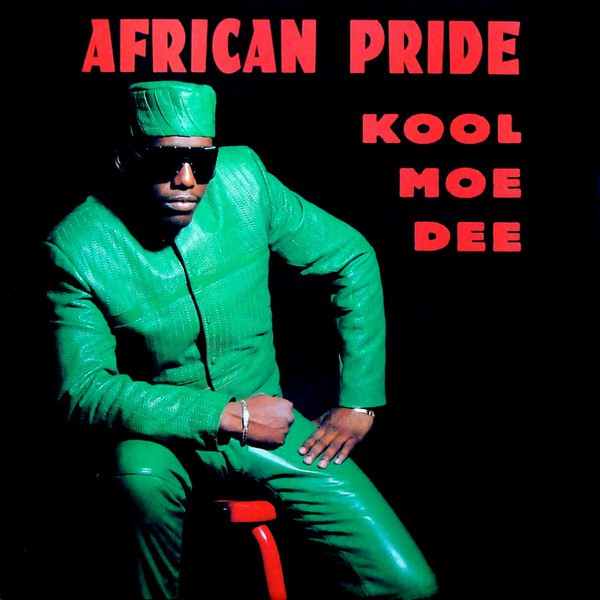 African Pride 12"
Kool Moe Dee
€ 9,90
1.

God Made Me Funke (Original Mix)

2.

Knowledge Is King (Remix)

4.

God Made Me Funke (New Mix)

5.

God Made Me Funke (Instrumental)

6.

Say It Loud (African Proud)
Great compilation 12" of black conscious Kool Moe Dee tracks from the 80's.
Kool Moe Dee gained fame in the 1980s as a member of one of the pioneering groups in hiphop, the Treacherous Three, and for his later solo career.
During his career he released a total of seven studio albums (five of them solo), with 1994's Interlude being the last to date.
His fast and aggressive rap style influenced following rappers such as Big Daddy Kane, Beastie Boys, KRS-One, Rakim, Will Smith, N.W.A, Tupac Shakur, Nas, Jay-Z among others.
This is the US pressing from 1990 on Jive Records and is in very good condition
Condition: VG+ (Vinyl) / VG+ (Cover)
Ships within 1 day