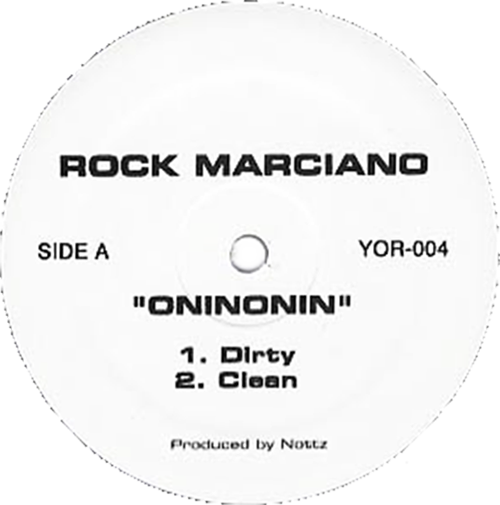 Oninonin / Fall Back / Pimpin' Ain't Easy 12"
Rock Marciano
€ 75,00

Very rare and sought-after debut 12" of NY rapper Rock Marciano. Production is handled by Nottz on 'Oninonin' and Pete Rock on the other tracks, the latest delivering one of his deepest and most soulful beats to date.
Classic timeless hiphop from one of the game's greatest MC's.
This white label original US pressing (YOR-004) from 2004 is in excellent condition.
Condition: VG+ (vinyl) / Generic (sleeve)
Ships within 1 days