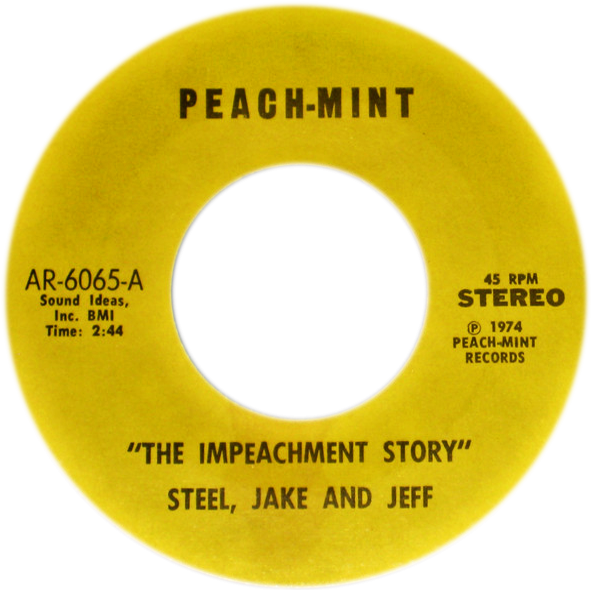 The Impeachment Story 7"
Steel, Jake And Jeff
€ 9,90
1.

Steel, Jake And Jeff – The Impeachment Story

2.

Lou Toby And His Heavies – Heavy Steppin'
Fascinating rare funk 45.
A-Side is kind of dialogue/question-answering between a radio-moderator and short refrain/chorus-samples of well known soul & funk songs from the 70's with a political message. This is also known as a novelty break-in record.
Side B is a raw cinematic instrumental funk track, probably inspired by blaxploitation soundtracks like Shaft.
This ia a rare clean copy of the 1974 US pressing.
Condition: NM (Vinyl) / Generic (Cover)
Ships within 1 day