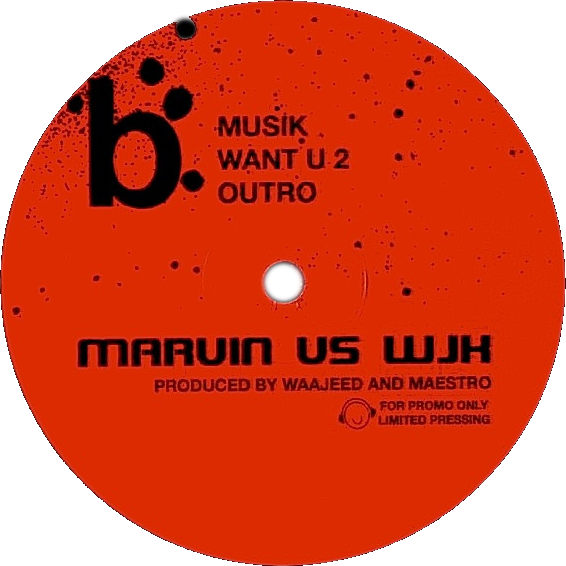 Marvin vs WJK 12"
Waajeed & The Jazz Katz
€ 20,00

Fantastic abstract soulful hiphop ode of producer Wajeed to Marvin Gaye. Pressed on transparant red vinyl.
The tracks include elements of the following Marvin Gaye tracks: Inner City Blues, Come Get To This, Music, I Want You.
Original US pressing from 2006 on Bling47 Recordings is in excellent condition.
Condition: NM (Vinyl) / Generic (Cover)
Ships within 1 day