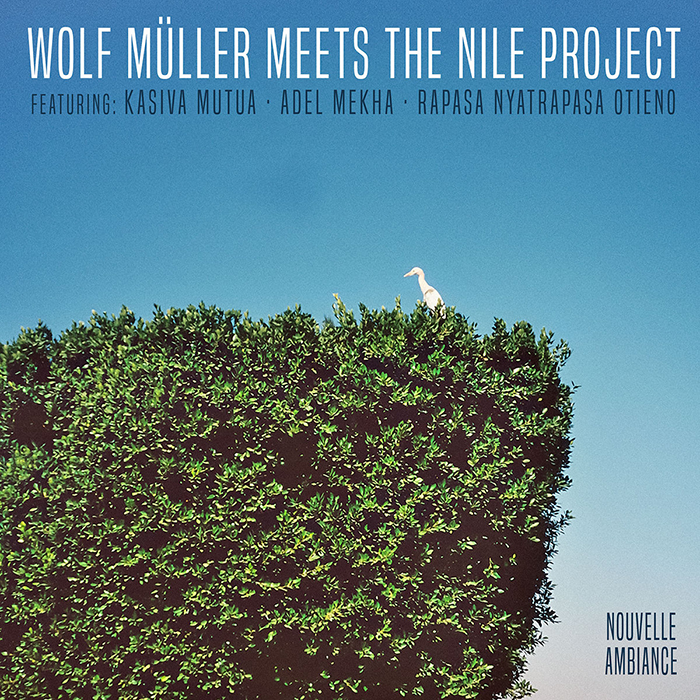 Wolf Müller Meets The Nile Project LP
Wolf Müller
€ 19,00
2.

Ruoth Radido (Nyangile)

3.

Moso Radido Wuod Ndege (Nyatiti)
Recorded at the Nile Project gathering in Egypt in 2016.
Hypnotic percussion, Nyatiti experiments and Nubian vocal traditions combine with drum machines and analogue synth textures for a dancefloor meeting in the shadow of the Aswan Dam.
An extended collaborative EP recorded in the Egyptian city of Aswan by Jan Schulte (aka Wolf Müller & Bufiman) with Kenyan and Egyptian musicians Kasiva Mutua, Rapasa Nyatrapasa Otieno and Adel Mekha.
Released on April 5, 2019
Kasiva Mutua: Percussion
Rapasa Nyatrapasa Otieno – Nyatiti & Vocals
Adel Mekha – vocals
Jan Schulte – Synths, Jaw Harp & drum programming
Original pressing from 2019 is still sealed
Condition: Mint (Vinyl) / Mint (Cover)
Ships within 1 day