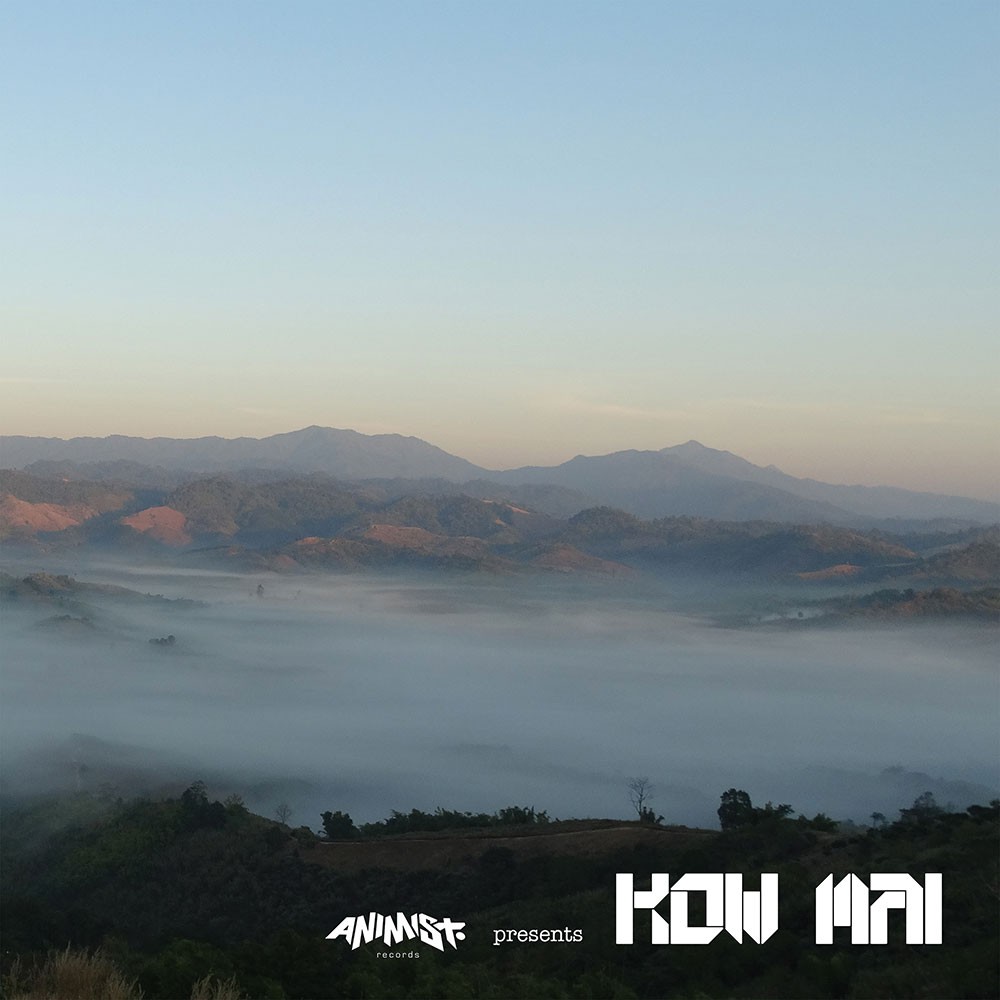 1.

Apichat Pakwan - Improvisation (live at Artistry, Singapore)

2.

Lucid Voyages - Bi-Phazed Modal Strings Pt.1

3.

Olivier Schreuder - Duality

4.

Angkanang Pimwankum & Olivier Schreuder - Reasonator (live at Zaal 100, Amsterdam)
►►► Still available as digital download on Bandcamp ◄◄◄
Explorative, meditative works on this EP released in the middle of the Covid-pandemic. Includes two live recordings, which were later released in edited form on the vinyl release ANIMIST009 (Apichat Pakwan's Nam Ton Tad EP).
The first track here is an electroacoustic improvisation by Thai-Dutch collective Apichat Pakwan, recorded while on tour in Singapore. The live electronics of Dutch musician Olivier Schreuder seem to form a perfect counterpoint to the fierce acoustic kaen (Lao mouthorgan) playing of Northeastern Thai performer Pumisakseri Sasida, who can also be heard on several tracks of the critically acclaimed debut album of the group, Esantronics. The result can be described as 'ambient-molam'.
The second piece is from mysterious electronic musician Lucid Voyages, whose unique erratic modular synth take on Asian musical idioms reminisces sometimes of Southern Vietnamese nhạc tài tủ, but alltogether presents a total new and personal approach to the use of electronics in the context of Asian music traditions.
The recording of Olivier Schreuder's composition 'Duality' already stems from 2011, but is now released for the first time. Originally quadraphonic, this stereo recording contains a utterly unique blend of instruments, fieldrecordings and spatial processing that includes the Thai hammered dulcimer called 'khim', the Vietnamese 'đàn tranh' plucked string instrument, gongs and chimes from across Southeast Asia and what sounds like a sonically electrocuted gecko. The piece navigates between several Eastern & Western music traditions, and has a certain collage-like structure. At the same time Duality is an emotional rollercoaster that navigates between meditative states, excitement filled with expactancy, restlessness and loneliness.
The final track is a live recording of a perfomance that Olivier Schreuder & Angkanang Pimwankum, both of Apichat Pakwan, did in Zaal 100 in Amsterdam in 2018. It's a microtonal duet between the klui, a flute used in Thai classical music, and a custommade electroacoustic instrument called 'Reasonator', which consists of tuned percussion instruments, Vietnamese Buddha machines, and digital signal processing, played with a 3D gesture controller.
Angkanang Pimwankum displays some wonderful flute-playing here, with the use of extended techniques rarely heard in the usually quite conservative Thai classical music tradition.
On 'Kow Mai' the full performance can be heard, while an edit of the last part can be found on the vinyl release of Apichat Pakwan's Nam Ton Tad EP.
Be sure to check out this EP, as these are some of the most adventurous and exciting pieces around in the field of Asian and electroacoustic music.
Released October 24, 2020
Pumisakseri Sasida: kaen
Angkanang Pimwankum: klui, percussion
Olivier Schreuder: electronics, composition